If you buy this item

You will get FREE Shipping for both this item
and the other on item you ordered - The Fishing Rod Carrying Case / Caddy

Buy them seperately and PAY $29.99 plus $5.99 SHIIPING for the Rod CADDY
and $9.99 plus $3.98 s&h for the Foot Eze

****

The Foot Eze IS MY OWN invention and it is a limited time offer
Buy IT for $9.99 ( Again FREE Shipping ) and Get your other item with FREE Shipping too

*******

This is The remarkable Foot Eze

Have you EVER said "My feet are Killing Me", well we stop that

Less than the price of 2 burger combo meals
and A FREE Bonus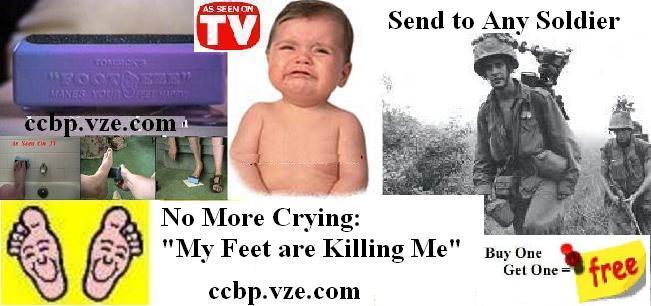 A FREE Bonus with each unit
**********

Seen on TV for $19.99 plus $4.95 shipping
BUT
You pay Just $9.99 with FREE s&h PLUS A BONUS =
Thats over a 50% Discount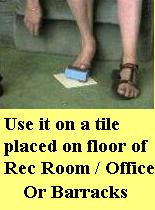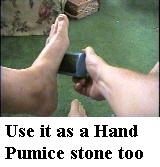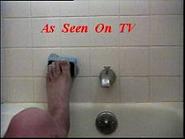 Place it on wall at foot of tub
~
********
We can send the items within 36 hours of us seeing a payment has CLEARED BY Pay Pal been made
- We usually check EVERY day at 6:00 p.m.



~ We're Happy Feet ~ We've been using Foot Eze for over 15 years ~
The Foot-Eze is better than anything seen on TV lately Because it is
an Easier to use NO Bending / No Strecthing / Hands Free Personal Care Device
which incorporates Reflexology Foot Massage
into a foot care device:
No Metal Grate to cause irritation
The abrasive Pad is made from Safe Silica Graphite
What the The FootEze CAN DO
* Eliinates the need for Bending & Stretching *
Removes odor causing dead skin & unsightly painful callouses
Stimulates Circulation to feet and legs
Invigorates Sore Tired Achy Feet
Exfoliates Dry Itchy skin
Leaves Feet Fresh - Attractive and Tingling
* Relaxes muscles & relieves STRESS and tension *
the user feels better ALL OVER !!!
through the fundemantals of Reflexology Foot Massage
Use it while working or relaxing
The Foot EZE Mounts with suction cups to any smooth surface
Any Tile floor - Barracks, Shower
Office ~ Rec Room
Wall @ foot of tub
OR
use it as a Hand held held pumice stone / foot massager
Remember the premise and basis of Reflexology Foot Massage is =
"If YOUR Feet Feel Good ~ YOU Feel Good ALL OVER !!!
This unique innovation may provide a more stress free life for the user
Podiatrist Approved
NOT RECOMMENDED FOR DIABETICS
~~~~~~~
FREE Bonus = a Reflexology Foot Massage Chart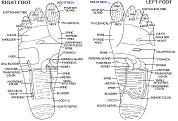 HERE
is the video demo OF THE Foot EZE

************

>

*****

Stop at the following sites
to help keep this page on the net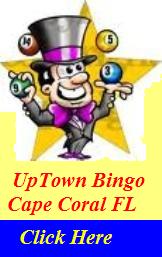 Cape Coral Florida Uptown Bingo
For the best, friendliest Bingo on the Cape
Click HERE
*
If you need your computer fixed
Or want to learn the tricks to keep your PC running at top efficiency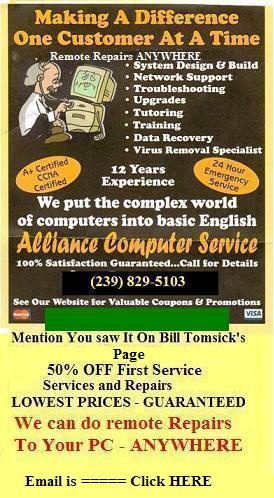 Alliance Computer Services is for you
You MUST EMAILS US AND Mention you saw the ad here
and were referred by this page TO GET YOUR discounts
YOU get 50% OFF YOUR FIRST service
and then the LOWEST PRICED Computer repairs YOU WILL find
we can do remote repairs anywhere in the World.
ALL work is 100% Guaranteed
PayPal and credit cards accepted
email James for more info and MORE discounts at



HERE for the above Computer Repair offer