Fishing Rod Caddy / Carrying Case Page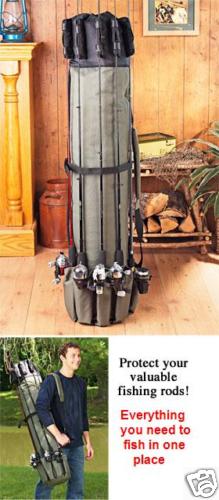 I had 4 left as of June 6th 2019
These are flying out for Father's Day
YOU MUST inquire if they are IN STOCK BEFORE buying
OR you may have to wait for yours


CLICK HERE to send email
or send to pontoon622@yahoo.com
******
The price is sometimes cheaper HERE than MY AUCTIONS on ebay
because there are no listing or selling fees on this site
**********
Its hard to keep these great fishing accessories IN Stock -
Get your Fishing Rod Caddy -

HERE is a link to another site SELLING THESE
for much more
******
The Fishing Rod caddy / carrying Case -
is a must-have organizer for anyone who loves to fish.
The soft sided polyester case holds 5 rods on the outside,
plus more rods and all your gear on the inside.
The soft side exterior features pockets on the bottom
and padded straps with fabric-magic at the top to secure and
protect the 5 rods.
The rod case also features a quick fastener strap
what secures the rods during transport.
A zipper on the side provides easy access to the large inner storage
compartment for all your other
fishing gear and tackle.
Also has a huge exterior pocket with fastener
plus a padded adjustable shoulder strap and carrying handle.
Made of polyester, it measures 49" x 8-5/8" dia.
USE Pay Pal Button Below
If the PayPal link below is not working contact me
Here


PLEASE Notify me if the PAY PAL Button is not working
*********
******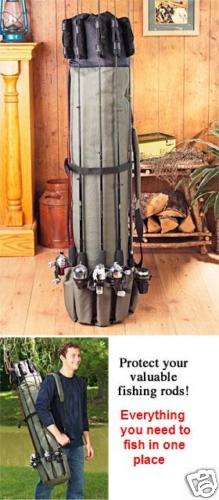 Inquire

CLICK HERE to send email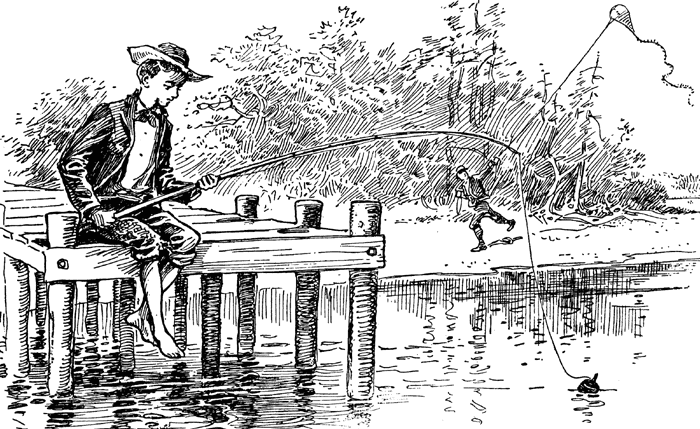 *********
*********
I repeat:
Its hard to keep these IN Stock - they sell fast -
YOU MUST Inquire as to availability before ordering
OR your order delivery may delayed for months
They are NOT always in stock
%%%%%%%%%%%%%
You are the

Visitor To this page since Dec 10 2018
<

@@@@@@@@@@@@@@@@

Fishing rod case - fishing rod carrying case
Father's Day - rod caddy - tackle box - safety first aid kit
-
organizer tackle box - must have for the
fisherman who has everything. fishing inventions
innovations gizmos and gadgets tote bag tackle
I and accessories

Father's Day Fishing accessories bait, lures, line, sinkers bobbers Father's Day Gift no